0 Comments
September 9, 2015

Let's just dive head on. Why go for a...
BIzRP is our flagship product. To subscribe it please Describe your business type and your total number of users and send those information to sales[at]karitkarma.com
Kanak

Owner, Deshal

KaritKarma Limited is a company who knows the demand of the customer. We are working with them for the last three years.
Our Skills
Python
100%
Business Process Automation
100%
Operation Process Automation
100%
HTML5, CSS3
100%
postgresql
100%
backbone.js
100%
CRM
100%
Company Overview
Who we are
KaritKarma Limited was started as a registered firm in the year 2010. Reason behind KaritKarma was to develop BizRP | Business Resource Planner (http://bizrp.com). During the time KaritKarma helped many organization to improve their IT process and Security. BizRP is the flagship product but supporting organization for miscellaneous IT support is a core platform of KaritKarma Limited. We are in the market to solve your problem and support your business to achieve a strong backbone,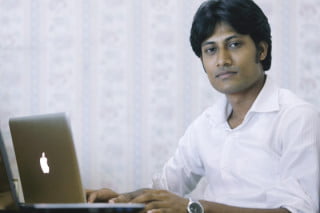 Masud Ahmed
Software Engineer